Press Kit
Click here to download the full press kit with screenshots, icons, promo art, and videos.
Introducing Artbox
Artbox is just what you've been looking for–a convenient way to keep a digital record your children's art projects. No ads. No annual subscription.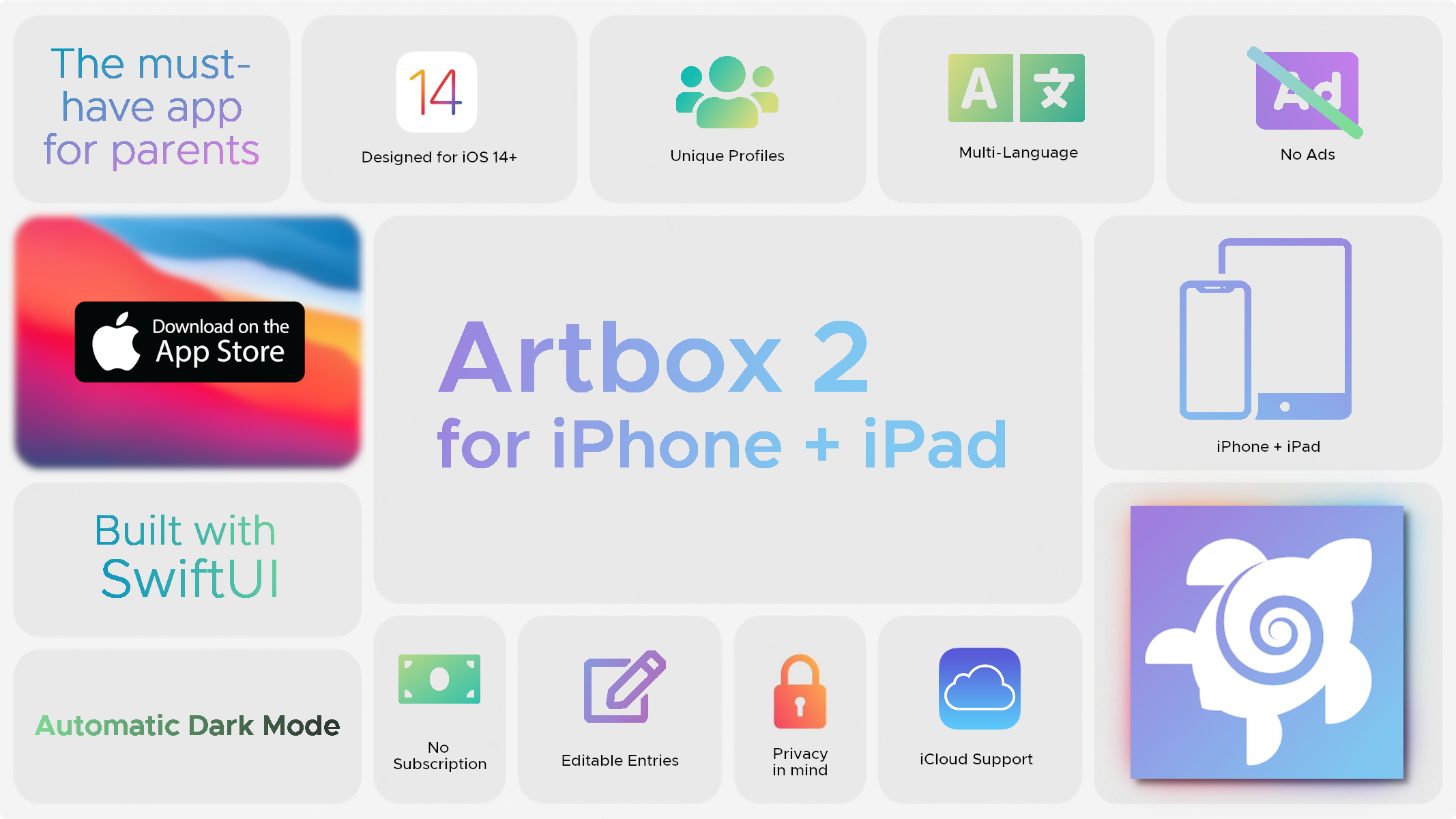 Artbox features a clean, simple, and refreshing user experience. With a separate profile for each child, it's easy to add add new entries and view projects. Use the Gallery View to browse all submitted artwork and sort by favorites.
Add a description of each art piece and record the date it was created. Artbox will automatically display your child's age from when their masterpiece was made.
App Features
• Private profile for each artist
• Project Details display the child's age at the time the project was created
• Project Details allows for a description of the project and the child's inspiration
• Browse projects by individual Artist, by Favorites, or the entire Gallery
• Profiles and Projects are editable
• iCloud Backup / Sync
• iPad support
• Widget Support
• Automatic Light/Dark Mode based on device settings (configurable)
• Localization Support (English, Spanish, Dutch, French, Chinese)