Press Kit
Click here to download the full press kit with screenshots, icons, promo art, and videos.
Introducing Artbox
Artbox is just what you've been looking for–a convenient and refreshing way to keep a digital record your children's art projects. No ads. No annual subscription.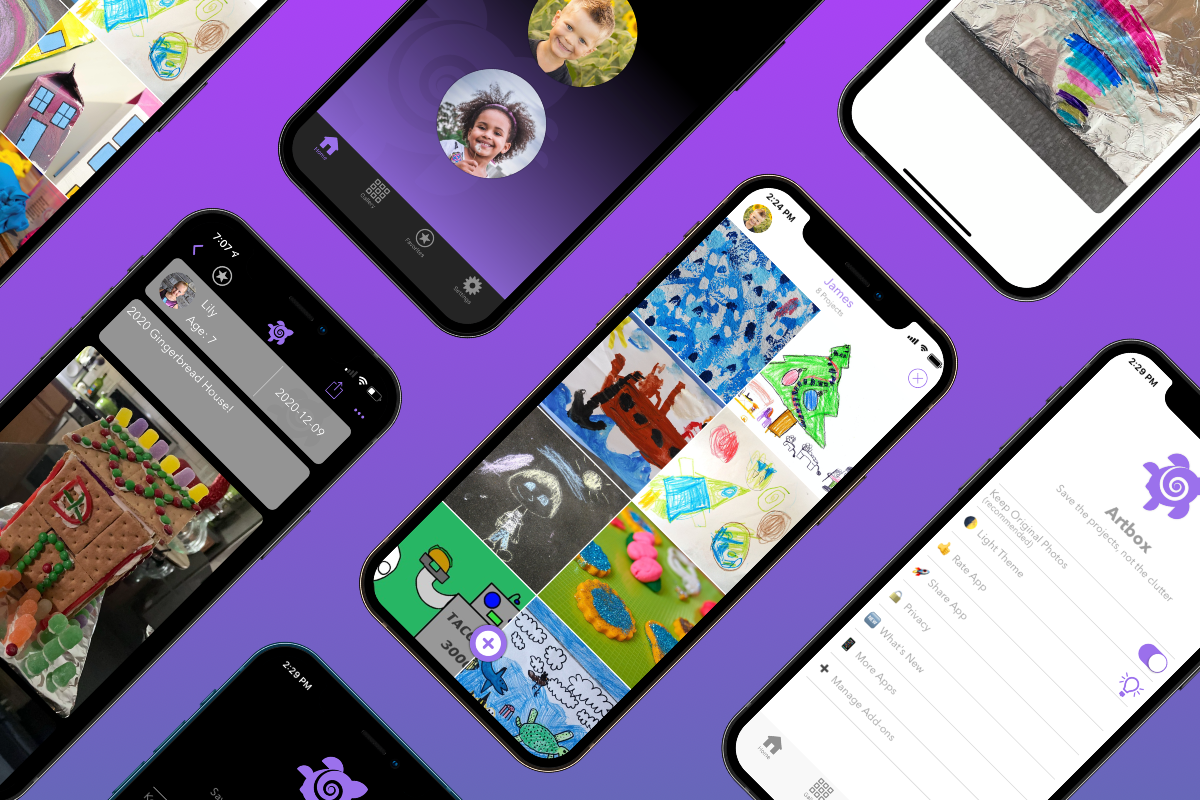 Artbox features a clean, simple, and refreshing user experience. With a separate profile for each child, it's easy to add add new entries and view projects. Use the Gallery View to browse all submitted artwork and sort by favorites.
Add a description of each art piece and record the date it was created. Artbox will automatically display your child's age from when their masterpiece was made.
Features

Clean Interface

Artbox features a simple, minimalistic design that's intuitive and refreshing to use. Browse your children's artwork by text or photo. Filter by your favorites, or search for creations by keyword.
Unique Profiles

Create a profile for each child and record their birthday. Each project displays your child's photo, the age they were when they made their creation, and a description of the project and setting. You can browse projects by an individual, or use the Gallery View to see all saved projects.
Edit Entries

Found a typo? Need a better picture? Artbox makes it easy to edit your entries with the tap of a button!
Private Repository

Artbox keeps your entries private and secure on your own device, however you have the option to share entries to social media or other apps.
Favorites View

We love all our kids the same. But we love some of their artwork more than others! Mark your favorites and easily find them in the Favorites View.
Powerful Search

Use the global search to find entries based on the description text. The photo view is instantly updated to show all possibilities.